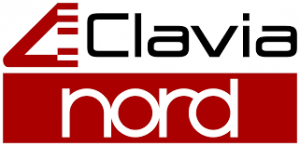 NORD DRUM (Drum Synth)
I was aware of this companies iconic Keyboards and other gear (including the "Ddrum"), so the moment I heard they made  dedicated Drum Synth I was curious ..once i heard it I loved it and finally got mine a few yrs back 2nd hand .. It has its own sound ..very clean , very warm while being kinda precise on claps and snare sounds ,,while at the same time able to generate some crazy percussion sounds of all timbres (with up & downward pitch bending as an added extra) . Tbh  "I feel it works best with other Drum Machines" The unit has 4 sound outputs per kit & can be trigger by Midi or Gate signal. easy to use & I'm really happy with it. In fact I would only sell it to buy a "NORD DRUM 2" which i feel is a much better unit by far with added effects and 6 sounds per kit instead of 4 , plus a socked to connect the external "NORD PAD". The is also a great IOS app to sequence & control the unit remotely. Bad News ..*I HATE THE  NORD DRUM 3 , & secretly dream of a NORD DRUM4 (with USB added and an easy way to load samples). Good News ..  I will post a link to my FREE NORD DRUM SAMPLE PACK BELOW….
now enjoy the beauty shots & the links .